Three Men from The North
09 Mar 2022
Nordic Exposure (Iceland, Finland, Sweden)
The Nordic Council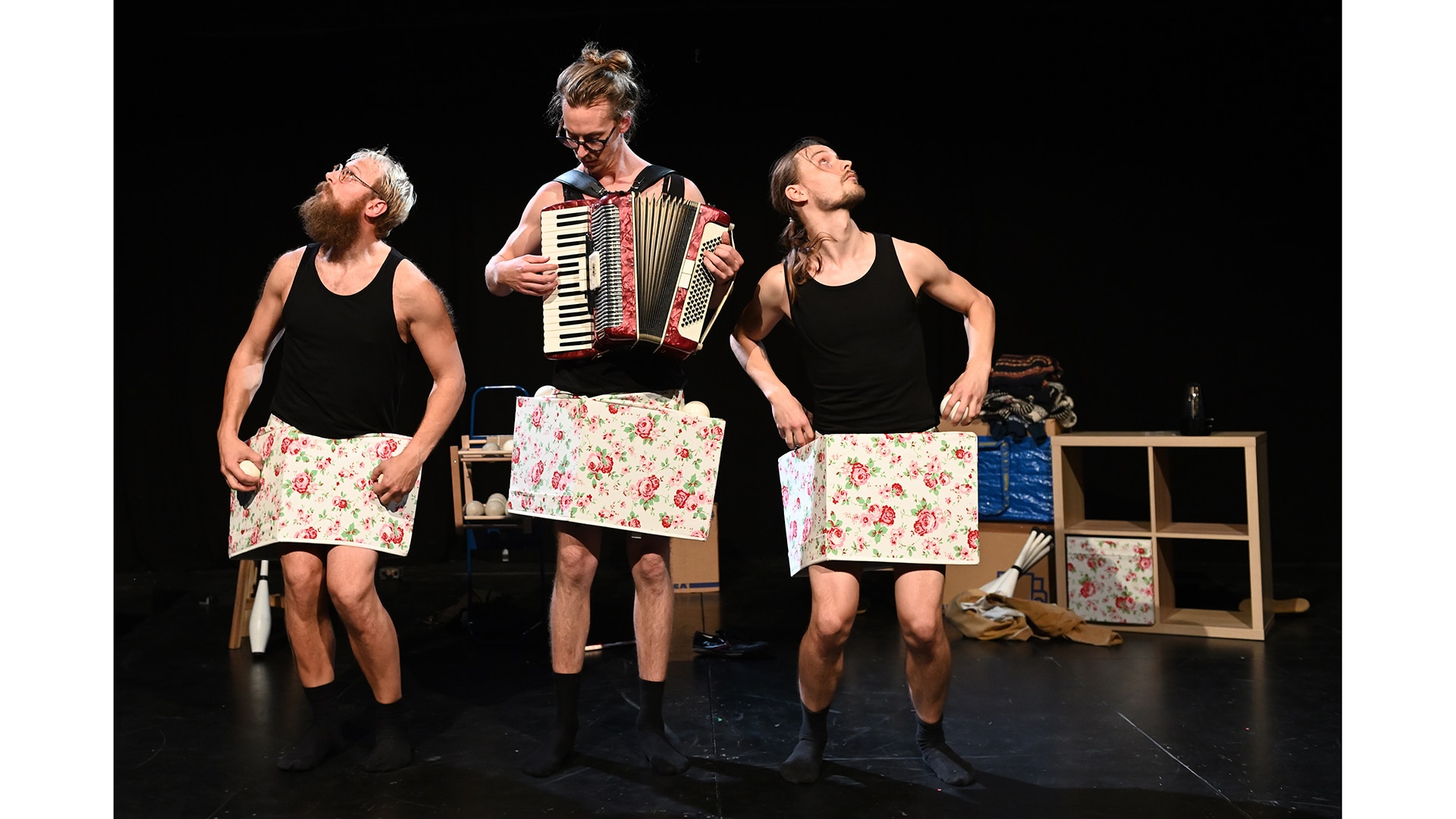 The Nordic Council was created in 2017 by Merri Heikkilä (Finland), Bjarni Árnason (Iceland) and Jakob Jacobsson (Sweden), whilst the three performers were still studying at Codarts Circus Arts in Rotterdam.
Their first show, Three men from the North, is a show about awkwardness. It's about a hard day's work, routines, coffee and knitted woollen clothing. It's a show steeped in tradition and nostalgia built on contemporary circus. Working with themes from the north, they work with combinations of juggling, live music and aerial rope. The show is blunt and to the point in a way that only Finnish humour can be, Swedishly self-aware and with a hint of Icelandic peculiarity.
Three men from the North returns to Jacksons Lane after its run in March 2020.
Part of Nordic Exposure. A season of performances bringing Nordic culture to London.
Supported by the Nordic Culture Fund, The Finnish Institute in the UK and Ireland with additional support from the UK Embassies of Finland, Denmark, Iceland, Norway, Sweden and The Faroe Islands